Try Any Product RISK FREE For 67 Days!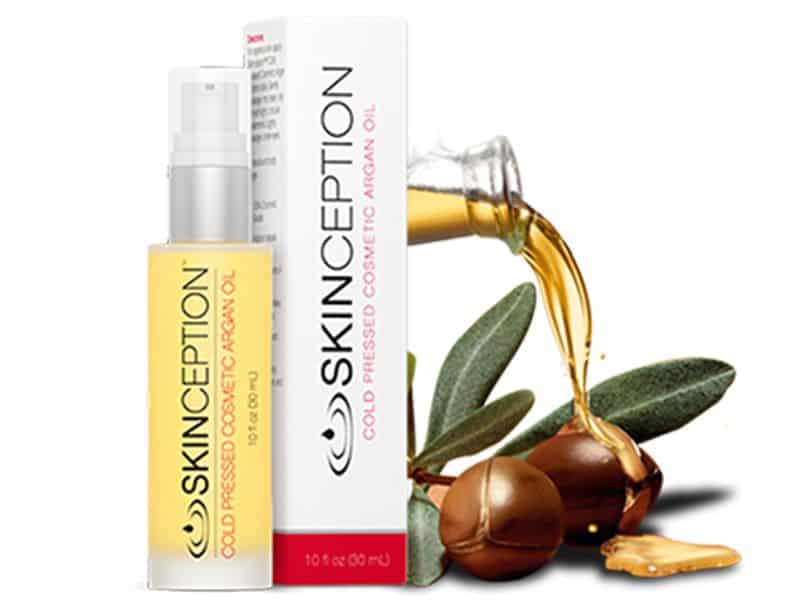 | | |
| --- | --- |
| | Daily Moisturizer & Skin Conditioner |
| | 200% MORE Vitamin E than Olive Oil |
| | Potent Antioxidants, Fatty Acids, & Polyphenols |
| | Heals & Protects Even The DRYEST Skin |
| | Fights Sun Damage, Free Radicals, & Photoaging |
| | Say Goodbye To Acne, Eczema, & Psoriasis |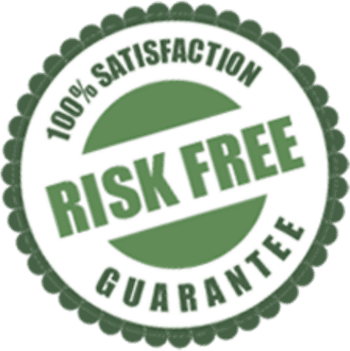 Try Any Product RISK FREE For 67 Days!
Try any of our products RISK FREE for 60 days and if you are not completely satisfied, simply return the unused portion in the original container within 67 days of receiving your order (60 days + one week return shipping), and we will refund you 100% of the product purchase price.
You may have just stumbled on to natural skin care's greatest secret.
Actually, argan oil is no longer a secret. Used for at least 3,500 years and extracted from the argania tree native to a tiny UNESCO-protected biosphere in the deserts of Morocco, people have caught on that argan oil is poetry for the body, with vibrant skin, stronger nails, even healthier hair…
People love argan oil and they're putting out dollars for a taste of this 'liquid gold'. And with Skinception™ Cold Pressed Cosmetic Argan Oil you've got pure, undiluted argan that's as good for your body as it is for the planet.
​​Tocopherols (Vitamin E)
​Argan oil contains 200% more tocopherols (Vitamin E) than olive oil, acting as an important antioxidant and free-radical scavenger. It protects the fibroblast of the skin (the cells that make collagen, elastin, and the glycoproteins of the extracellular matrix). It also improves your skin's water-binding ability, increases the natural moisture content of the skin, boosts the effectiveness of your sunscreen, prevents and treats scars, plus heals damaged skin.
Argan oil offers 771 mg of tocopherols per kg of oil. That's more than DOUBLE the 320 mg/kg found in olive oil!  (Source: Eur. J. Lipid Sci. Technol. 2011; 113: 403-408)  And while doctors recommend you look for skin care products that include a minimum of 0.5% tocopherols, argan oil typically offers 5-9% tocopherols!
Tocopherols also help the skin to absorb other compounds and studies show it's well-absorbed by human skin.
It's also worth mentioning that pure argan oil is reported to contain 300% more tocopherols than skincare products that include argan oil in a series of ingredients due to the poor solubility of tocopherols in solvents. Which means you're better off spending your money on pure argan oil, as the purity preserves the integrity of the Vitamin E!
​​Essential Fatty Acids
Argan oil includes high levels of fatty acids, primarily oleic (Omega 9) and linoleic (Omega 6) acids, which are both easily absorbed by the skin. Fatty acids are essential to the health of your cellular membranes – keeping the skin elastic and firm, and improving moisture retention. They are also critical in the formation of prostaglandin, which acts as a natural anti-inflammatory and healing agent.
A Breakdown Of The Fatty Acids In Argan Oil
Oleic Acid: 43-49.1%
Linoleic Acid: 29.3-36%
Stearic Acid: 4.3-7.2%
Palmitic Acid: 11.5-15%
Source: Journal of Pharmacy & Pharmacology 2010; 62: 1669-1975
Natural Antioxidants
Argan oil is high in natural antioxidants that, when applied externally, help to protect your skin from environmental factors like chemicals, pollution, and sun damage – preventing free radical damage, assisting in skin repair and rejuvenation, and giving your skin that hard-to-achieve "glow."
Not only does it include exceptionally high levels of tocopherols, but it also includes traces of copper, which not only acts as an antioxidant, but also supports collagen production for more youthful looking skin.
Squalene
Squalene is a polyunsaturated hydrocarbon liquid that is naturally produced by your skin. It functions very much like Vitamin E, acting as an important antioxidant, protecting against free radical damage while preventing the breakdown of your skin's natural collagen and elastin, which is what keeps your skin looking firm and youthful.
Squalene contains lipoproteins that help to prevent the formation of harmful peroxides that can destroy important vitamins in your skin. Plus, squalene has many wound healing and antibacterial properties that make it an excellent choice for those suffering with eczema and psoriasis.
It's deeply moisturizing and acts as an emollient, helping to prevent water loss from the skin. It is also quickly absorbed without making your skin feel greasy.
​​Polyphenols
​Argan oil contains high levels of polyphenols, which fight sun damage and photoaging with UV protection. They also help promote skin repair with anti-inflammatory, anti-septic, and free-radical fighting properties.
In particular, argan oil contains high levels of Ferulic Acid, which is prized because it actually increases in potency as an antioxidant when exposed to sunlight, making it particularly effective in helping to prevent photoaging. Other phenols in argan oil include vanillic acid, syringic acid, tyrosol, catechol, resorcinol,(-)-epicatechin and (+)-catechin.
​​Sterols
​Sterols help prevent skin aging by promoting moisture retention as well as optimizing the function of the skin barrier. Sterols are important for healthy skin because they mimic the effects of cholesterol on the skin, and cholesterol is an important part of the skin's epidermal layer and contributes to overall skin health.
Sterols have been shown to help prevent wrinkles and increase skin elasticity.
Plus argan oil contains the very rare D-7 stigmasterol, which is highly regarded for treating skin diseases and healing wounds and compromised skin tissue.
​Triterpene Alcohols
​Argan oil also contains a series of triterpene alcohols, which are noted for their potent anti-inflammatory action. Initially studies reported this action occurring upon ingestion, but more recent studies are now showing that they act as an anti-inflammatory when applied topically as well. This may well be another reason why argan oil is known to be so effective for healing a variety of skin conditions including acne, eczema, and psoriasis.
It's 100% pure organic argan oil, with no additives or preservatives, made from argan fruit kernels harvested from UNESCO's biosphere reserve in Southwestern Morocco by the Berber Women's Fair Trade Cooperatives and then cold pressed by machine to guarantee the highest quality oil, free of impurities that would otherwise degrade the oil.
Argan oil has been used for more than 3,500 years by Moroccans for anti-aging, moisturization, skin healing, and hair care. And now science is backing what Moroccans have known for centuries with clinical studies and lab tests showing that argan oil contains exceptionally high levels of tocopherols (Vitamin E), Fatty Acids, Antioxidants, Polyphenols, and more… which all contribute to its miraculous anti-aging and skin healing effects.
It's 100% pure, cold pressed cosmetic argan oil. However, as mentioned earlier, argan oil itself contains exceptionally high levels of tocopherols (Vitamin E), Fatty Acids, Antioxidants, Polyphenols, and more.
Argan oil is well known for its anti-aging effects. It includes a number of properties that support the production of collagen and elastin and provide deep-penetrating moisturization, for firmer, more youthful looking skin. It helps to erase fine lines, wrinkles, and crow's feet. Plus, it includes potent antioxidants that fight free radical damage to help repair sun damage and prevent premature aging.
You have a few options: argan oil can be applied to both wet and dry hair. If you suffer with particularly dry, damaged hair – with frizzy hair or split ends – you can apply it to wet hair after shampooing and leave it in for extra shine and control. Or, if you have reasonably healthy hair, you can either rinse it out or just apply it to your dry, damaged ends.
Our best advice is to experiment and see what works best for your hair. It doesn't take much… A few drops per treatment will produce excellent results.
You may even wish to try applying it to dry hair prior to flat ironing – many women report excellent results doing this.
Many people who have suffered a lifetime with eczema and psoriasis claim argan oil has been their savior, their miracle cure, finally providing relief from the pain, itching, and embarrassment of outbreaks. And from what science has been able to uncover so far, their success is likely due to argan oil's unique combination of anti-inflammatory, anti-bacterial, and healing properties, along with its deep moisturization and skin repair qualities.
Mix one part argan oil with one part lemon juice and paint it directly on your nails with a nail brush. Leave it for at least 15 minutes before rinsing off. For cuticle softening, just massage the oil directly into your cuticles.
Argan oil doesn't clog your pores. In fact, it absorbs into your skin quickly without making it feel greasy. And it contains a number of anti-inflammatory, anti-bacterial, and healing properties that are actually well known for fighting acne breakouts, healing blemishes, and even erasing acne scars!
Argan oil includes a number of properties that help to smooth and diminish the appearance of stretch marks and scars from pregnancy, weight loss, weight gain, growth spurts, and surgery.
Beginning with your skin's extracellular matrix, it works to repair skin by boosting collagen synthesis, restoring elasticity, and stopping inflammatory reactions to dramatically reduce discoloration. Skin tone is evened. Striations and deep furrows are smoothed. Stretch marks fade.
While argan oil helps prevent and repair the free radical damage associated with sun exposure, it's NOT a replacement for your sun screen. Be sure to continue using your regular sun screen to prevent UV damage.
No, you should not eat or cook with Skinception™ Cold Pressed Cosmetic Argan Oil. Edible argan oil comes from roasted argan kernels. Cosmetic and beauty argan oil comes from raw, non-roasted argan kernels; it's not of food grade quality.
No. It has been used topically for centuries with no reported side effects. And an article in the Journal of Pharmacy and Pharmacology has said it best: "Argan oil has been used as a food and as a food ingredient for centuries, therefore its acute and chronic toxicity is assumed to be nil." (2010; 62: 1669-1675)
Each bottle contains 30 mL of product. How long it lasts depends on how you're using it. If you're apply it to your face alone, for example, it's going to last longer than if you're also applying it to your hair, nails, bath water, etc.
We generally recommend that women purchase a package with at least 3-4 bottles, so you enjoy the maximum savings with the fullest opportunity to experiment with using argan oil on your face, body, hair, and nails.
Customers who bought this item also bought