Try Any Product RISK FREE For 67 Days!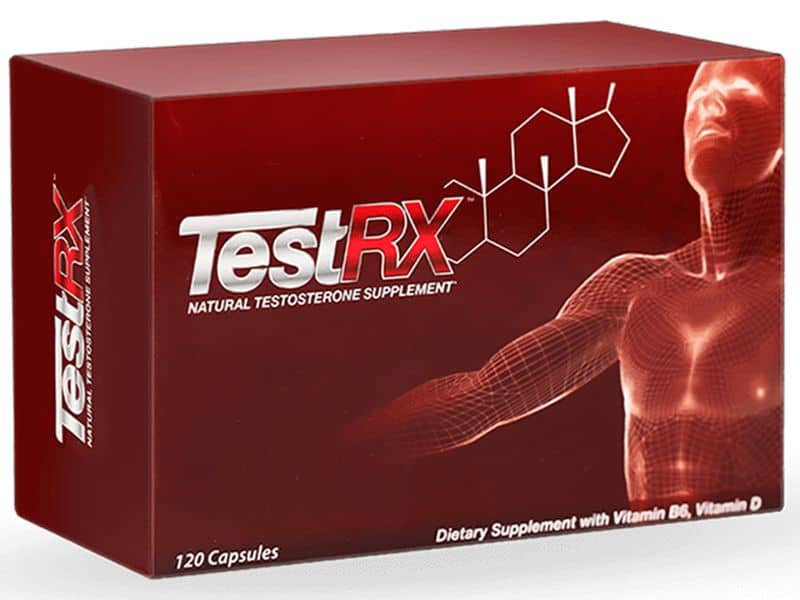 | | |
| --- | --- |
| | Boost Your Testosterone (Naturally!) |
| | Get a RIPPED Body! |
| | Have More STAMINA! |
| | ​RECOVER Faster! |
| | Boost Your VIRILITY & More! |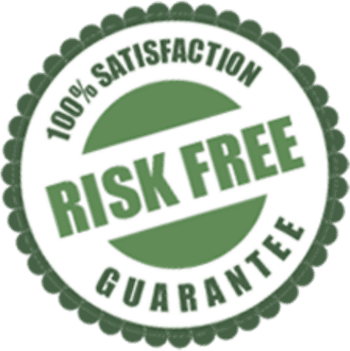 Try Any Product RISK FREE For 67 Days!
Try any of our products RISK FREE for 60 days and if you are not completely satisfied, simply return the unused portion in the original container within 67 days of receiving your order (60 days + one week return shipping), and we will refund you 100% of the product purchase price.
If you want bigger muscles, try TestRX.
It's that simple really. TestRX is designed to boost your natural production of testosterone, which encourages protein synthesis – the building block of muscle.
And when that happens?
You're a monster. You've got more stamina, recover faster, and have bigger muscles as a result. Even more virility, so you'll last longer in the bedroom!
Fenugreek Seed Extract (50% Saponins) – 75mg – May Reduce Body Fat
Fenugreek is a popular herb native to India and the Arabic region. It's high in a compound called 4-hydroxyisoleucine, which may explain why a 2010 study found fenugreek helped 30 guys enjoy a decrease in body fat and higher levels of testosterone and bioavailability.
Another study – this one in 2011 – found 600mg of the stuff increased arousal and libido in men without erectile dysfunction.
Also called Trigonella foenum-graecum, fenugreek has plenty of folks excited for its potential testosterone-boosting and other health properties of this mysterious plant.
Vitamin D3 – Linked to Almost 25% Higher Testosterone
Vitamin D3 is a fat-soluble vitamin that promotes absorption of calcium in the small intestine. You may know vitamin D as 'the sunshine hormone' because your body makes it while you're catching rays, but it's also known to boost testosterone. Consider a 2011 study 0f 165 non-diabetic volunteers, which found vitamin D 'significantly' increased total, bioactive and free testosterone after supplementing for a year – by almost 25%.
Vitamin K2 – May Stabilize Testosterone Levels
May Stabilize Testosterone Levels​
Vitamin K is a group of compounds, one of the most important being Vitamin K2. Some evidence suggests it may reduce bone loss from osteoporosis. Evidence shows that Vitamin K deficiency lowers testosterone in studies performed on rats. That's bolstered by a 2011 study which found Vitamin K helped boost testosterone levels in the testes.
Put another way, Vitamin K2 appears to stabilize testosterone levels, and may have cardiovascular benefits as well.
Vitamin B6 (As Pyrodoxine HCL) – Linked to Testosterone Production and Regulation
Pyrodixine is a B vitamin with a variety of essential functions in the body. A 1984 study suggests this multi-tasking nutrient influences testosterone and other steroid hormone – possibly by recycling receptors from the nucleus to cytosol after initial translocation.
Rough translation? It appears to encourage the testes to make more testosterone. And it's believed to regulate use of natural estrogen, which may further assist with testosterone production.
Magnesium (As Magnesium Aspartate) – Helps Muscle Oxygenation and High Physical Performance
Magnesium is an essential dietary mineral and second most common electrolyte in the body. Think of it as a natural energy drink – magnesium is proven to help muscle oxygenation and aerobic exercise. One study, done in 1998, found magnesium helped triathletes significantly reduce their times to swim 500 meters, bike 20km and run 5 kilometers with no breaks in between.
Magnesium appears to help the body use glucose more effectively in response to extreme physical stress without affecting competitive potential.
It turns out your muscles like it too. A 1992 study of young men found magnesium 'significantly' increased strength and relative testosterone levels.
Zinc (As Zinc Monomethionine) – To Preserve Testosterone & For Male Virility
Zinc may have some of the most enjoyable benefits among the ingredients in TestRX. It's one of 24 micronutrients the body needs for survival and is very important for function of enzymes, hormones and your immune system.
A 2006 study found that 4 weeks of supplementing with oral zinc helped exhausted wrestlers boost their depleted testosterone and it appeared to help their athletic performance.
Just as important – and the part you'll like – a 1981 study of men who were very low in testosterone found zinc boosted their abilities in the bedroom.
Zinc can be lost through sweat. That's why evidence suggests it's important for athletes to supplement for this nutrient if they're zinc deficient.
D-Aspartic Acid – Boosted Testosterone Up to ​42%
D-Aspartic Acid (D-AA) is one of two forms of the amino acid aspartic acid (the other being L-Aspartate). D-AA regulates testosterone synthesis and has been used extensively for that reason among guys with low T and with performance issues in the bedroom.
D-AA works in the central brain, where it releases hormones including luteinizing hormone (LH) and growth hormone (GH). Additionally, it appears to tell the testes to make more testosterone. That's strengthened by a 2009 study which found that 43 guys who took daily D-AA saw more LH and testosterone when compared to a placebo.
Just as notable, 20 of the 23 guys in this study saw their testosterone jump by up to 42% after just 12 days!
TestRX is a natural testosterone booster. As the description implies, it's designed to naturally increase testosterone levels in men, typically 45 or older, so they can enjoy the benefits of having sufficient testosterone for more energy, better erectile quality, thicker bones and other traits of this manly hormone.
Not at all.
Steroids are a class of drugs that mimic the effects of testosterone and in very high quantities. TestRX is natural and it's not a drug. Instead, it's formulated to stimulate testosterone naturally with ingredients that tell the body to increase production of this hormone that is so essential to men's health and well-being.
While every man is different, TestRX should increase your quality of life factors that affect male health with age. Specifically, it should boost your energy, increase lean muscle mass, help you get and keep an erection, put you in a good mood and a lot more.
Without knowing your medical history it's impossible to say that TestRX is completely safe. You'll want to speak with your doctor before taking TestRX if you're concerned about interactions with existing medications or health conditions.
We think you'll agree that's just good sense.
Having said that, TestRX is completely natural and studies performed on the ingredients in its formula show they are generally well-tolerated, and it's made at a cGMP-compliant facility in the United States. Most guys use TestRX with no problems. Barring a health concern that would prevent otherwise, you should be fine.
As stated, TestRX is manufactured in the United States.
We don't recommend women take TestRX because it's formulated specifically for men age 45+. Testosterone plays a different role in women than men too. It's a complex dance of many hormones – testosterone being just one of them. You'll want to speak with your doctor if you're a woman concerned about loss of testosterone.
That depends on many factors, but most guys generally report feeling better and noticeable increases in sex drive and energy in the first three weeks. You'll probably hit your stride with TestRX between three and six months. You'll need to keep using TestRX or your testosterone will return to previous levels.
Customers who bought this item also bought