Try Any Product RISK FREE For 67 Days!
GenF20 Plus is the #1 Rated HGH Releaser*! It works by releasing your body's own human growth hormone ("HGH"). HGH is associated with effects that are like immunity to the passage of time. Proven to increase IGF-1 Levels By 28% after just 12 weeks. Effectively Turn Back The Clock 10-20 Years GUARANTEED!
The more you buy, the more you save!

| | |
| --- | --- |
| | Diminished wrinkles, crows feet, and age spots |
| | Increased sex drive and performance |
| | Weight loss with decreased body fat |
| | Increased lean muscle |
| | All Natural and Doctor Endorsed |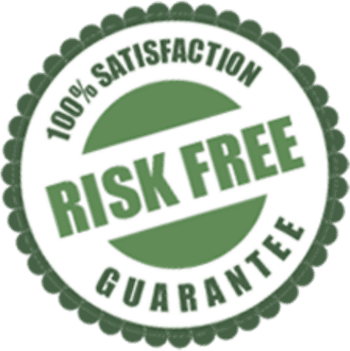 Try Any Product RISK FREE For 67 Days!
Try any of our products RISK FREE for 60 days and if you are not completely satisfied, simply return the unused portion in the original container within 67 days of receiving your order (60 days + one week return shipping), and we will refund you 100% of the product purchase price.
GenF20 Plus
GenF20 Plus ® is the #1 rated HGH Releaser available on the market today, targeting those who wish to fight aging and restore youthful appearance and vitality.
It's a clear winner in the anti-aging market space where there are imposters abound; GenF20 Plus stands out not only because it's doctor endorsed — but because it's enthusiastically recommended by clients.
As you age, your HGH (human growth hormone) levels begin to drop off.
And as science has proven, this decrease in HGH directly correlates to how rapidly your body begins to age, affecting everything from your appearance (sagging, wrinkles) to your muscle tone, fat retention, memory, sex drive, energy levels, and more!
GenF20 Plus helps your body to safely and naturally restore the HGH levels of your youth, literally REVERSING aging, all without costly and potentially dangerous injections of synthetic HGH.
It's a dietary supplement known as an "HGH Releaser" that contains a special, scientifically formulated combination of amino acids, nutrients, and peptides…
… All designed to kick start your pituitary gland into NATURALLY releasing more of your own HGH!
Benefits can include a more youthful appearance, increased muscle tone, fat loss, increased metabolism, a super-charged sex drive, boundless energy, and more.
For the vast majority of individuals, invasive surgeries and expensive anti-aging injections are simply out of the question. Yet they're still seeking an anti-aging solution…
… Safe, affordable, and doctor endorsed as a 100% natural HGH Releaser, GenF20 Plus presents an exciting income opportunity for affiliates interested in the anti-aging market space.
​​​L-Arginine
​Clinical studies have shown the arginine can as much as triple your HGH levels, even into old age. And it can also help improve your exercise performance for high-intensity, short duration work outs.
It increases fat burning, builds muscle tissue, boosts immunity, fights cancer, promotes healing, enhances male fertility, and more!
Your body doesn't naturally produce arginine; you must get it from your diet. So it's an important addition to GenF20 Plus.
​​​L-Glutamine
It's the amino acid used most by your body during times of stress, and it's the key to metabolism and maintenance of muscle, cell division, and cell growth. It increases energy and mental alertness.
Plus studies have shown that it boosts immunity, lowers cholesterol, lowers blood pressure, reduces instances of arthritis, diabetes, heart disease, and more!
​​​L-Glycine
​It's one of the key stimulatory agents that encourages the pituitary gland to secrete HGH! It also has a calming effect on the brain and may play a role in the health of the prostate.
​​​L-Lysine
​When lysine is taken in combination with arginine, it's been shown to be ten times more effective than just taking arginine alone. It too is reported to boost immunity and improve genital function!
L-Tyrosine
​Tyrosine is used by the thyroid gland for the production of Thyroxine, another vital hormone shown in clinical studies to help reduce fatigue and depression, as well as regulate growth and metabolism!
Astragalus Root
​​​In western herbal medicine, Astragalus is often used to enhance metabolism and digestion, strengthen the immune system and help wounds and injuries heal. It is also believed to help improve the function of the lung, adrenal glands and the gastrointestinal tract, increase metabolism, sweating, and reduce fatigue.
Deer Velvet Antler
Deer antler velvet is a natural source of glucosamine, chondroitin and collagen. The body uses glucosamine to manufacture glycosaminoglycans that are found in cartilage tissue.
Deer antler velvet also contains male and female hormones, including Insulin-like growth factor I (IGF-1) – a hormone that's produced in the liver as a response to growth hormone stimulation. IGF-1 (somatomedin C).
GABA
​GABA, or Gamma-Aminobutryic Acid, is a powerful amino acid that was first discovered in 1883 in Berlin. It is classified as a neurotransmitter, which means it helps nerve impulses cross the synapses (gaps) and communicate better and has a number of positive effects on the nervous system. In addition, GABA stimulates the production of Human Growth Hormone (HGH).
​​​​​Colostrum
Benefits include increased immunity, accelerated healing, increased bone and lean and muscle mass, and decreased aging!
Colostrum contains IGF-1 (insulin like growth factors), which are actually products of HGH. IGF-1 is used to measure HGH production levels and it's thought that IGF-1 is actually responsible for the anti-aging effects of HGH.​
Colostrum is a form of milk produced by the mammary glands of mammals in late pregnancy and the few days after giving birth. GenF20 Plus includes Bovine Colostrum, which is virtually identical to human colostrum and actually contains MORE of some of the most beneficial properties!
L-Valine
​L-Valine is an amino acid and a branched-chain amino acid found in high concentration in the muscles. L-Valine can not be made by the body, and must be acquired through food or dietary supplements. It has a stimulating effect and is needed for muscle metabolism, repair and growth of tissue and maintaining the nitrogen balance in the body. Since it is a branched-chain amino acid, it can be used as an energy source in the muscles, and in doing so preserves the use of glucose.
Pituitary Powder
​It stimulates the pituitary glad to operate more effectively and increase the release of HGH. As well, it's believed to help improve some conditions associated with aging, including poor muscle tone.
​​​Phosphatidyl Choline
It's a purified extract from lecithin which acts as an excellent emulsifier, facilitating the absorption of the other nutrients included in GenF20 Plus.
Phosphatidyl Choline also emulsifies and breaks down fat deposits in the body, making it helpful in the prevention of gallstones, atherosclerosis, heart disease, and liver problems, depression, memory loss, and neurological disorders.
​​L-Ornithine
​Studies have shown that Ornithine is about doubly effective as arginine, which as mentioned above, can as much as triple your HGH levels! Especially when used in combination with arginine, lysine, and glutamine, also included in GenF20 Plus!
GTF Chromium
Required to transport glucose from the blood into the cells, chromium helps maintain glucose levels by enhancing insulin activity. And lower blood glucose levels can increase the release of HGH!​​
Chromium also assists with weight control, helping you to maintain a healthy metabolism, increasing your energy, and reducing body fat!
It helps…
Convert fat cells and use them for more energy!
Reduce fat storage around those unflattering places!
Manage a healthy range for your blood sugar!
Increase tone and your lean muscle mass!
Kickstart your metabolism so you burn more calories!
… All of which help you achieve healthy weight loss!
Most clients, regardless of current HGH levels, report feeling better, sleeping better and having more energy within the first 2-3 weeks of taking GenF20 Plus. Improvements in appearance and muscle tone, among other benefits, tend to become more pronounced after 2 months…
Plan to use GenF20® Plus for at least 3 months to fully realize the benefits of the program.
Results will vary depending on your current levels of HGH; people with lower levels, for example, tend to experience immediate and profound results.
And just like a multi-vitamin, think of GenF20 Plus as a daily investment for your health and happiness. Keep using GenF20 Plus for maximum benefits!
Stay with the program – without the supplement, your HGH levels will plummet yet again!
GenF20 Plus comes with no known side effects.
However, as with any natural supplement, we can't guarantee that GenF20 Plus is completely safe for your needs. After all, we don't know your medical history, allergies, medications etc…
We think you'll agree this makes sense!
What we CAN tell you is that thousands of people across the globe are successfully taking GenF20 Plus and are very happy with the results.
And we've gone a step further, for your peace of mind, with the same cGMP-certified manufacturer used by major retailers like Albertsons, Rite Aid, Wal Mart and more!
That's correct. Most of the same tests, procedures and quality assurance used by the big boys to make life-saving drugs are also used to make GenF20 Plus.
This means…
We're cGMP compliant and certified!
All of our raw materials are tested for purity before production.
We're more than happy to show you our Certificate of Analysis for our ingredients to prove their freshness, potency and safety – just ask!
Every box of GenF20 Plus is painstakingly marked with a lot number and expiry date as proof that we take your safety and our reputation very seriously!
… Believe us when we say that our high standards for quality eat into our profit margins.
But your safety and results are our #1 priority. Ethics come first. We can't imagine doing business any other way!
However, if you have specific concerns about using this product, don't hesitate to speak with your doctor!
Customers who bought this item also bought