Try Any Product RISK FREE For 67 Days!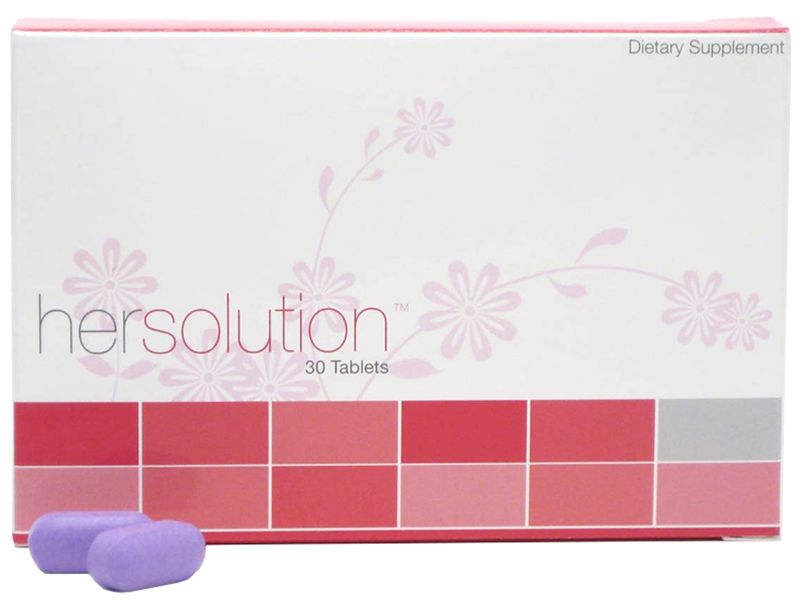 | | |
| --- | --- |
| | Increases Sex Drive |
| | Reduces Dryness ​ |
| | Full Body Arousal |
| | Encourages Pleasurable Sensations |
| | Multiple Orgasms |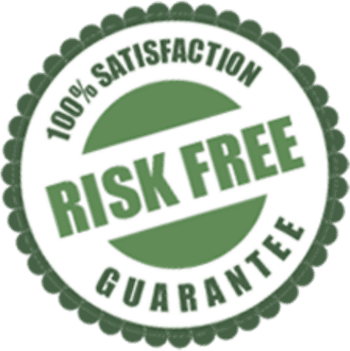 Try Any Product RISK FREE For 67 Days!
Try any of our products RISK FREE for 60 days and if you are not completely satisfied, simply return the unused portion in the original container within 67 days of receiving your order (60 days + one week return shipping), and we will refund you 100% of the product purchase price.
HerSolution has even been featured on "The Doctors"!
HerSolution ™ has been scientifically formulated with a blend of the highest quality herbs, nutrients, and aphrodisiacs designed to boost lubrication and sexual response by increasing blood flow to the vaginal and clitoral regions.
Doctor endorsed and highly recommended by our clients, HerSolution has even been featured on "The Doctors"!
HerSolution is also the perfect complement to HerSolution Gel— our popular arousal enhancement cream for women.
Niacin
Increases blood flow and sensations in genital region
Hops
Evens out estrogen production, relieves vaginal dryness
Mucuna pruriens
Naturally triggers pleasure chemical dopamine, increases libido
Ginkgo biloba
Improves ability to orgasm reduces symptoms of menopause
Epimedium sagitattum
Ancient aphrodisiac that naturally increases female sexual desire
Cayenne
Intensifies orgasm, improves vaginal lubrication
HerSolution™ is a doctor-endorsed daily supplement designed to dramatically increase a woman's desire for sex…
Deeply intensifying sexual sensations
Increasing vaginal lubrication
Speeding total body arousal
Adding passion back to your intimate encounters
And putting regular, pleasurable orgasms back within your grasp!
Simply take one supplement per day and relax as over a period of 60 days, HerSolution™ begins to gently take effect…
… Naturally correcting the many hormonal, nutritional, and stress-induced imbalances that may be robbing you of the desire for sexual intimacy!
With HerSolution™, you can finally rediscover your sexual side.
You'd probably agree that most women could benefit from taking a daily multi-vitamin supplement. Few of us get all the nutrients and minerals we need from our diet to stay healthy, right?
Well, HerSolution™ is a daily supplement that directly targets our female sexual response system, fortifying our bodies with essential nutrients we need to operate at our sexual peak while simultaneously helping to bring our hormones back into balance.
And history tells us that HerSolution™ works:
The vast majority of women who take HerSolution™ for a minimum of 90 days report a dramatic increase in their desire for sex.
However, we don't know you… your medical history… your relationship history… your views on sexuality… or the current state of your personal and professional life – all of which can have a BIG impact on your overall desire for sex.
So it's difficult to say with 100% confidence, YES, HerSolution™ will work for you.
If you're not sure why you've lost all desire for sex, a supplement like HerSolution™ is only going to benefit you. And if it doesn't resolve the problem, you know that you need to dig a little deeper and consider speaking with a medical professional.
But please remember:
​
HerSolution™ is backed by a 60 day NO RISK moneyback guarantee. If you try it and don't get results you're happy with, return it for a complete refund.**
Your satisfaction is our #1 priority.(**Minus shipping and handling.)
HerSolution™ is a natural supplement, made with the finest quality ingredients using safety standards as stringent as those for pharmaceuticals!
We've gone far above and beyond the call of duty and chosen the same cGMP compliant pharmaceuticals manufacturer that major retailers like Albertsons, Rite Aid, Safeway, Wal-Mart and more use to manufacture life-saving drugs!
This means…
We're cGMP compliant
All of our raw materials are tested for purity prior to production.
We'll happily show you our Certificates of Analysis for any of our ingredients to prove their freshness, safety, and potency, just ask!
And every bottle of HerSolution™ is carefully marked with a lot number and expiry date!
Your safety and results are our #1 priority. Ethically, we simply can't imagine running our business any other way! However, if you have specific concerns about using HerSolution™, then don't hesitate to speak with your doctor.
Customers who bought this item also bought